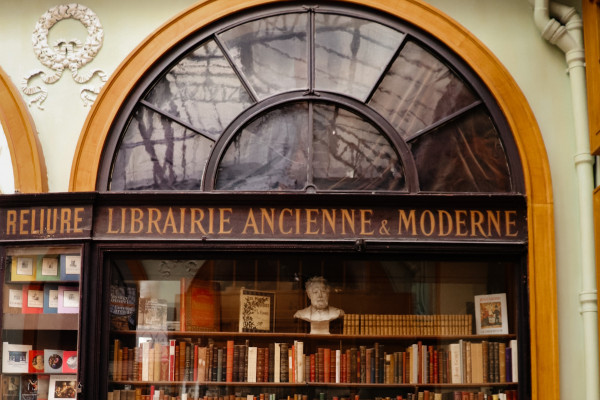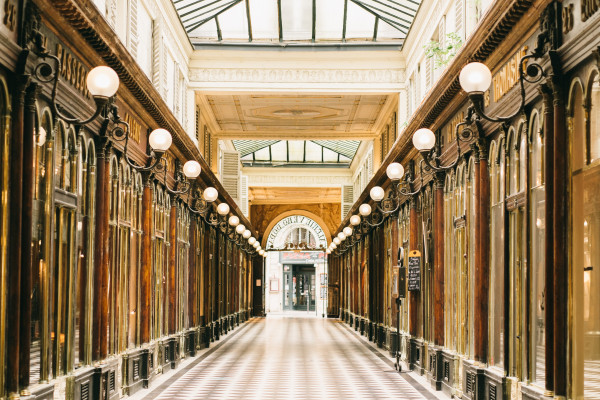 A stroll that takes you off the beaten path and to discover the evolution of the shopping experience. Travel through history in the remaining old Parisian glass-roofed passages and their unique boutiques.
Galerie Vero-Dodat
Exclusive Boutiques
Palais Royal
Galerie Vivienne
La Bourse*
Passage des Panoramas
Grands Boulevards
Galeries Lafayette
Historic Sweet Shop
Included

Private Expert Guide
Interesting themed itinerary
Taxes

Not included

Snacks and beverages
Access to the highlights marked with a star*

Duration
3 Hours
Bring along

Please wear comfortable shoes

Participants
1 to 6 (private group)
Languages
English, French, Portuguese
Opening hours
Requirements

Get ready to walk 2,8 kms / 1,8 miles 

Let us know if If you have any mobility issues so we can adapt the tour for you.

Important information

This tour takes place rain or shine
Venue
We will meet outside the metro station Louvre - Rivoli
Outside Metro Louvre - Rivoli
91 Rue de Rivoli, París, Francia
Metro station Louvre - Rivoli (line 1) is located exactly where we are going to meet
Offered by
Parisian Keys
75001 - Paris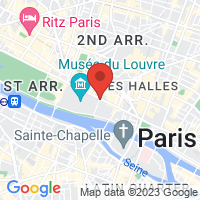 Further information
This unique stroll will start near the Louvre, where your guide will walk you to Vero-Dodat, the first of the many charming galleries that had a renaissance after a long time of decadence.
You will continue by discovering the "capital of Paris," which is where this shopping revolution started.
Enjoy a stroll along the elegant Palais Royal Garden and learn more about this exceptional and prestigious place that has been witness to important historic events.
This walk continues through the Galerie Vivienne, one of our favorites: called "the jewel of all the galleries." And we will have a quick glance towards its former competitor: the Galerie Colbert.
You will pass by the imposing Bourse (former stock exchange) created by Napoleon I and the iconic Parisian XIX century streets made during the time of his nephew Napoleon III.
Cover a large part of the way under the glass-roofs of three different passages that will make you travel through time and feel the different ambiance of each of these revolutionary shopping alleys.
You will discover one of the rare examples of a "street boutique" that dates from the time of the creation of the first passages. Here, you might get tempted by their specialty sweets. This stroll will finish at the most famous department stores, which marked the end of the glorious times of these unforgettable covered passages.
*This itinerary happens mostly in public spaces, monuments marked with a * will be discovered from the exterior